But for Heather Auld of Welcome Bay, the retro caravans on display provided just the inspiration she needed for her kitchen and laundry renovation.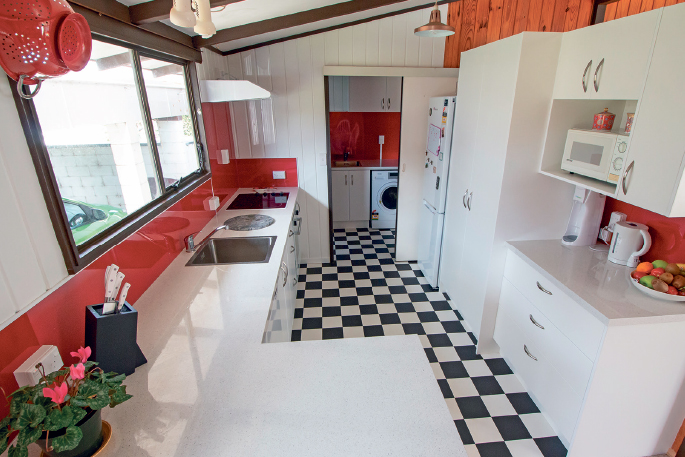 Heather has lived in her 1978 Lockwood-style wood-panelled home for 16 years. "Nothing had been done to the house. It still had the original 1970s kitchen.
"Everything was a bit worn and a bit brown and I got fed up with it. I thought: 'I can either spend a lot of money and get something that's going to look like a nice colonial kitchen; or I could just do something completely contrasting'."
It was at the Beach Hop earlier this year that Heather's renovation plan came together.
"They had caravans there and some of them were done up like 1950s American diners with the chequered floors, very bright colours and chrome. I thought: 'Yes, I'd like that for my kitchen'."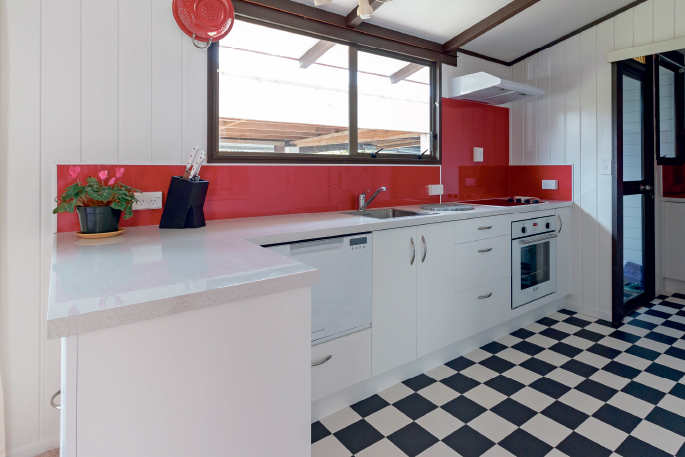 Heather took her idea and colour scheme of black, white and red to a local kitchen design firm.
"The layout of the kitchen has stayed exactly the same, but it has new flooring and cabinetry. I also got new appliances, including an oven and dishwasher."
Because the kitchen and laundry are the first rooms you see when you step into Heather's house, she decided to renovate the laundry at the same time.
"I got them matching, so I had a bench put in that matches the pebbled-effect bench in the kitchen, as well as matching red splashbacks."
'Fire in the Disco' is the official colour of Heather's splashbacks, which stand out against the fresh white paintjob over the existing wood panelling.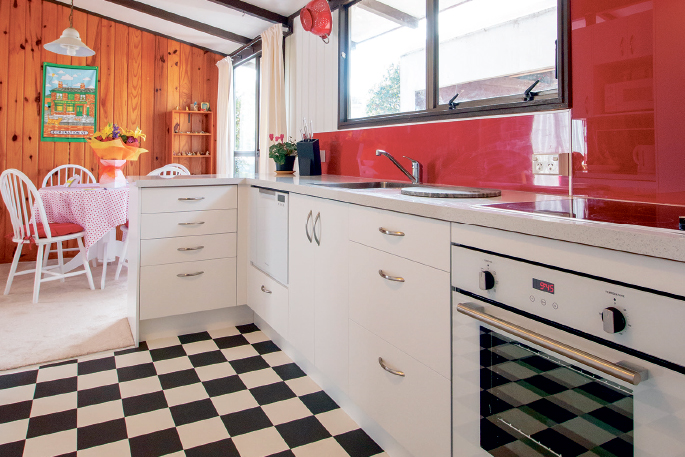 "Red is my favourite colour but I didn't want a whole red kitchen because that's a bit overwhelming. "But I didn't want little hints of it either. I wanted people to come in and say:
'That's a red kitchen'."
Heather says despite the simple changes, the new kitchen is "worlds apart" from the old one.
"It's a pleasure now because I have so much more bench space. The cupboards are all easy-opening and it feels much more open."
The removal of an old glass cabinet between the kitchen and dining area has also contributed to this sense of openness, as well as letting in more light.